About Ryan
Ryan Additon isn't satisfied with average outdoor designs. For sixteen years he has been designing and installing high quality landscapes. Eleven years ago, Additon recognized the need for honest, efficient, creative, and nature-friendly landscape design, and he founded Northeast Landscape Design with a focus on using natural materials and xeriscaping. "We're a green company. Many clients' materials are saved and reused."
said Additon. "I think outside the box. I give my clients ideas they might never even have considered. The result is a one-of-a-kind design."
"Work done by Northeast Landscape Design is an investment," Additon said. "An aesthetically pleasing landscape will improve the overall appearance of a house. Homeowners can expect a strong return on their landscape design investment upon the sale of their home." He added, "We at Northeast Landscape Design help homeowners make the best of their outdoor space with our unique perspective."
Northeast Landscape Design concentrates on designing and creating stonework, plantings, steps and walkways. After the installation of a new, beautiful landscape, Additon can recommend companies that specialize in maintenance and lawn care. Northeast Landscape Design is a small company, which has its benefits. "I'm on every
project. From the initial call to seeing the delight in the client's eyes upon the completion of a landscape project, I'm there 100 percent of the time," Additon said. "There is no middle man. I keep direct lines of communication open with my clients and we work together to avoid problems."
Homeowners benefit from Additon's openness and knowledge. Additon enjoys consultations with clients in which homeowners share what they like and what they need. Additon creates a plan and he is very open with his customers and offers suggestions that work best in a particular area. Some clients are interested to hear that placing deciduous trees on the eastern side of a lot allows for cooling in the summer and allows more light
and warmth in during the winter. At one location Additon exposed a stone ledge upon which a house had been built, he scraped it down, and he planted in the veins and creases of the granite. Revealing stone is appropriate for homeowners who would like to avoid lawn mowing or regular maintenance in a particular area. Northeast Landscape Design, in collaboration with the homeowner will design a landscape that is both functional and beautiful.
Additon is certified in erosion control protection for shoreline properties. To work within 250 feet of a lake or ocean, a landscape company is required to have a certification from the Department of Environmental Protection.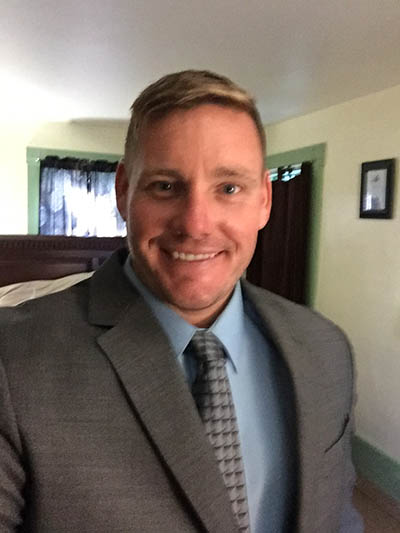 "Many thanks again for the hardscape you provided to our home. Lynne and I are simply estatic with the outcome! Looking forward to our next project with you."
"Thanks Ryan for all of your hard work. It is a job well done."